Brian B and AZBdBy have video from the ride and here are some of my pics
Rhinos from left to right
Dave, Oldmanpaintball, Mr.Off-Road, AzBdBy, Brian B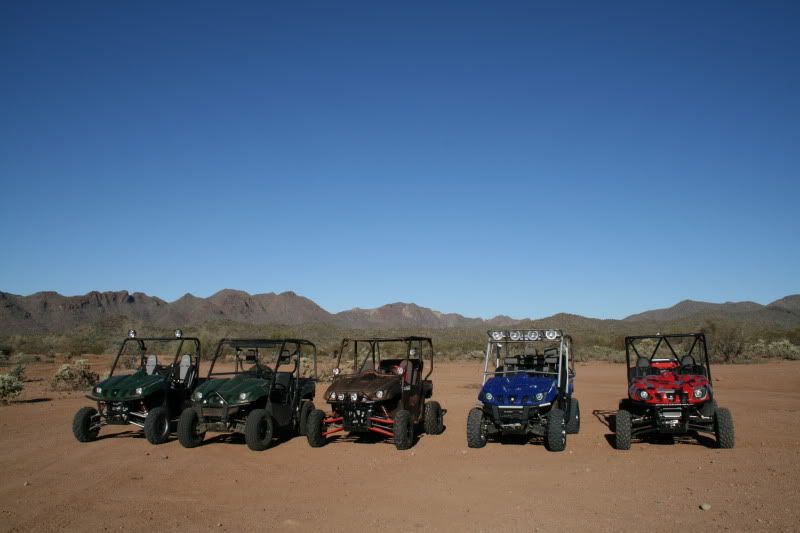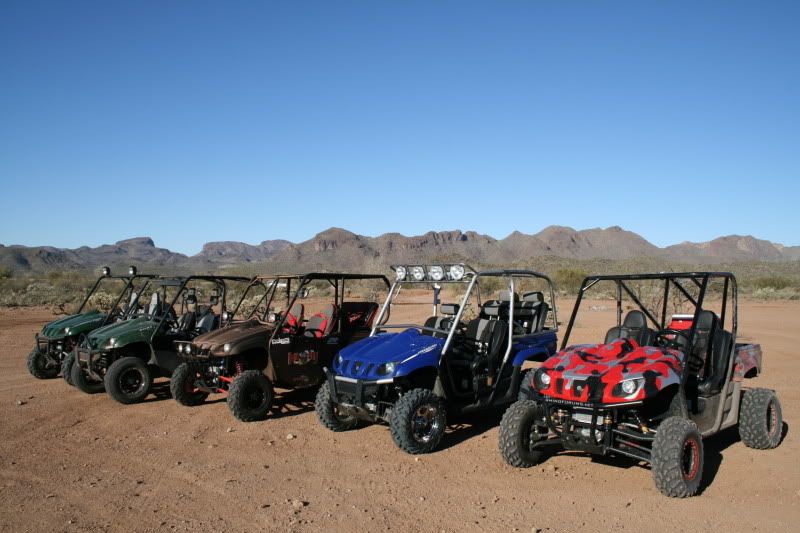 A little break-spot along the trail, you can see Lake Pleasant from the ridge.
First major obstacle area, this doesnt look that difficult but it was because the turn was like a 90 degree turn. Oldmanpaintball was the first to go up.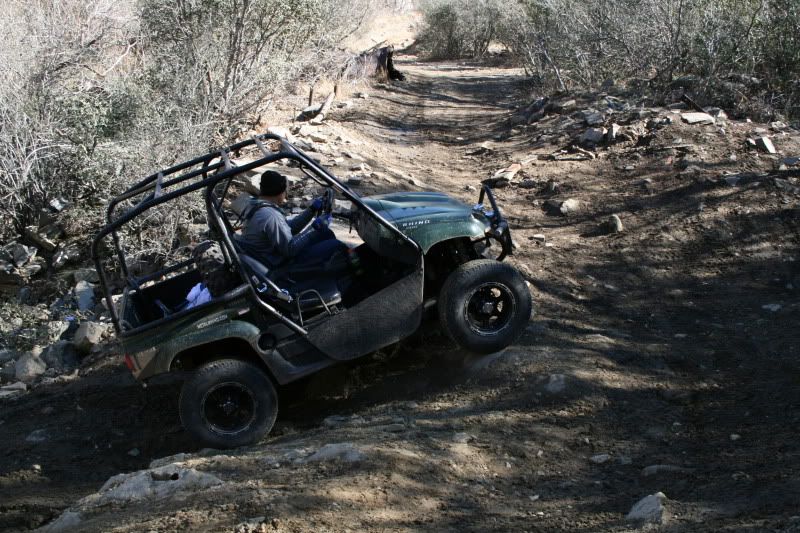 Dave letting the long travel take on the obstacle!