Discussion Starter
·
#1
·
I recently had my stator go out at exactly 1000 miles on a 2009 Rhino 700. I checked with the dealer for a OEM stator and was floored at the $320 bucks they wanted for one. They claimed they hadn't changed any and that was from several dealers.
I call BS.......but anyway I checked around and found RMStators had them at half the price. I ordered one and have to say those Canadians are great to deal with.
Got it installed and it's working great. Only issue was the connectors on the stator were smaller then the male OEM connectors in the plug. I had to modify a little and it worked out great.
Just thought I would let everyone know that there is an alternative to the yamaha high priced one.......here are some pics....
Fried one......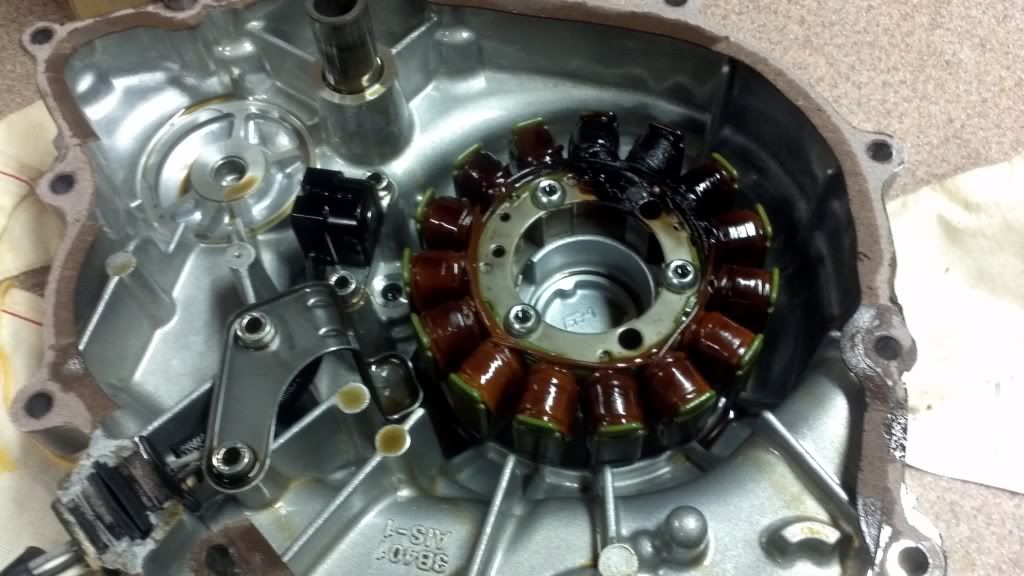 New one...
I was just wondering how many 700 riders have had the stators go out on them.......