Discussion Starter
·
#1
·
What got me started in all of this was holes that were in the fender area on the hood and bedsides from fender flares. They were on there when I bought the Rhino a couple weeks ago. So I filled the holes and also got rid of the hood dimple while I was at it. I used SEM plastic bonding expoxy (I don't have the product number at this very moment) which bonds plastic to plastic or any metal. I have used this product many times before on some custom vehicle builds, Hondas, Toyotas ect, and have not had any cracking issues.
As painting goes I am going to do some sort of graphics. The silver is the first color I sprayed and cleared which will be the base for the candy color and the pinstriping. One reason I cleared the silver is to have a good working base for the candy and if I mess up on the graphics I still have room to sand it down again and start over without messing up the silver. I am leaving it Silver for the Crash this weekend then starting on the graphics next week. I will post pics of graphics and how I did them when I get done.
I started this on Friday with filling the holes in the fenders and then on Sunday I did the dimples and finshed priming and painting last night. I use PPG and House of Kolor products on all my paint.
So enjoy the pics.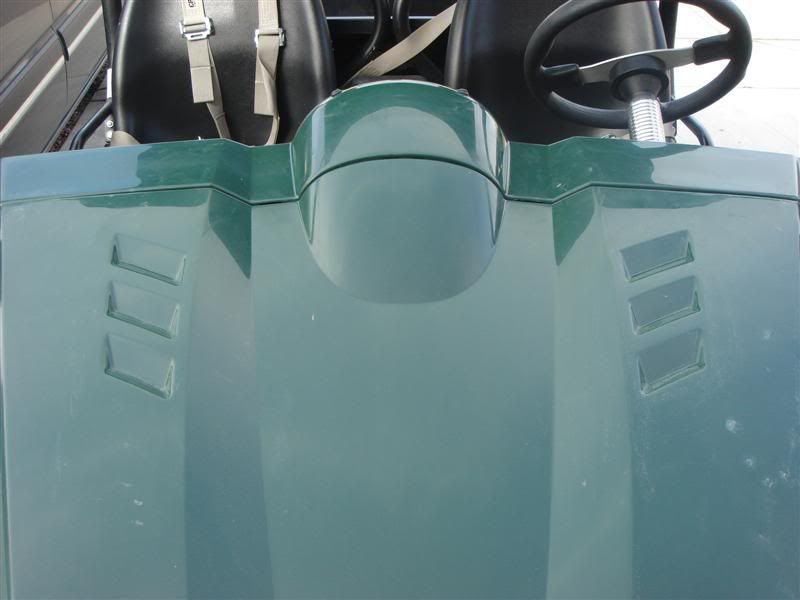 stock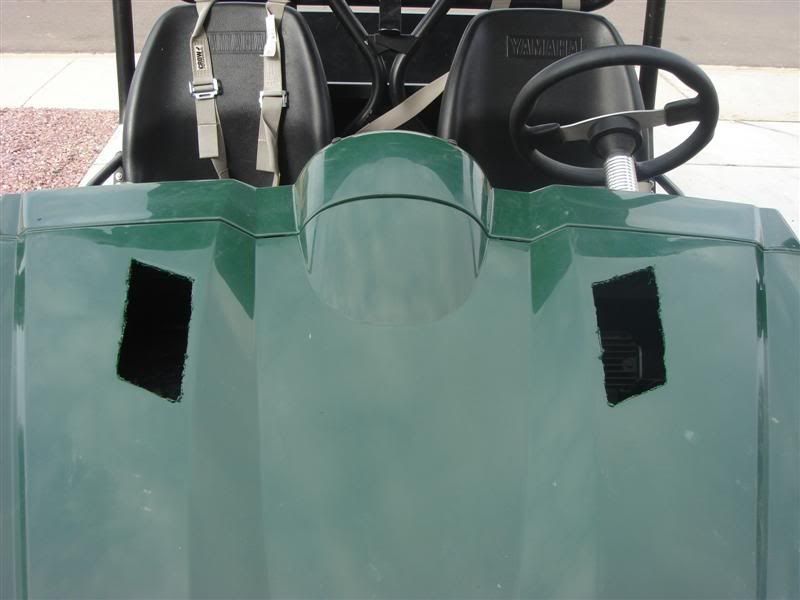 Dimple cut out, using a body saw.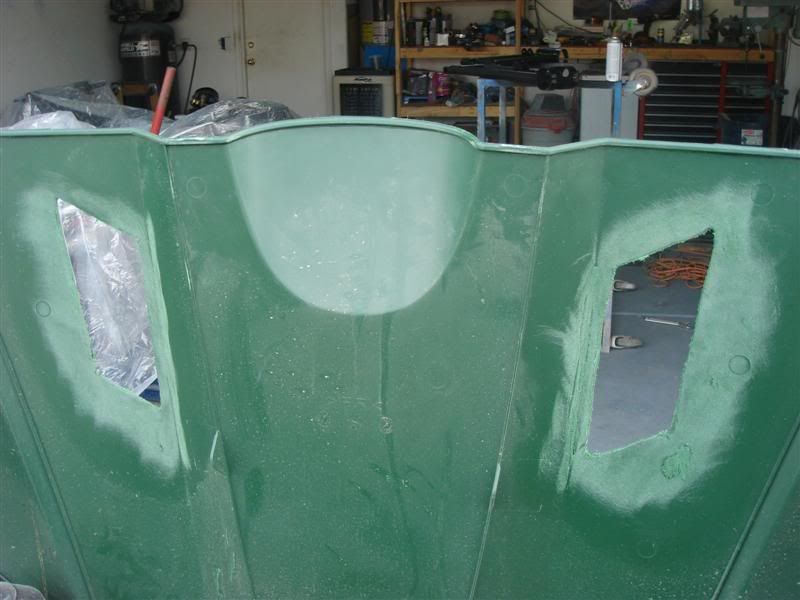 Dimple area filed and sanded down using 80 and 180 grit.
Dimple area bonded with metal peice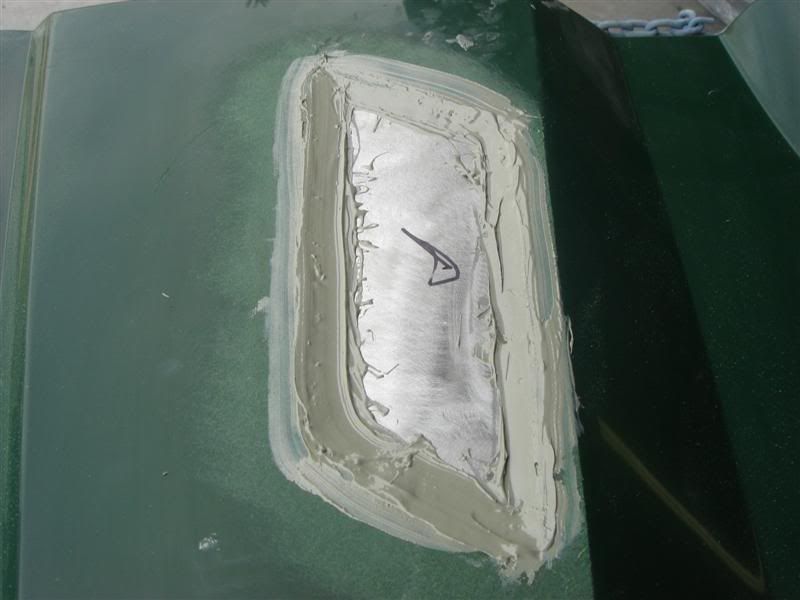 Close up of bonded dimple area, this get sanded with 36 grit prior to filler use.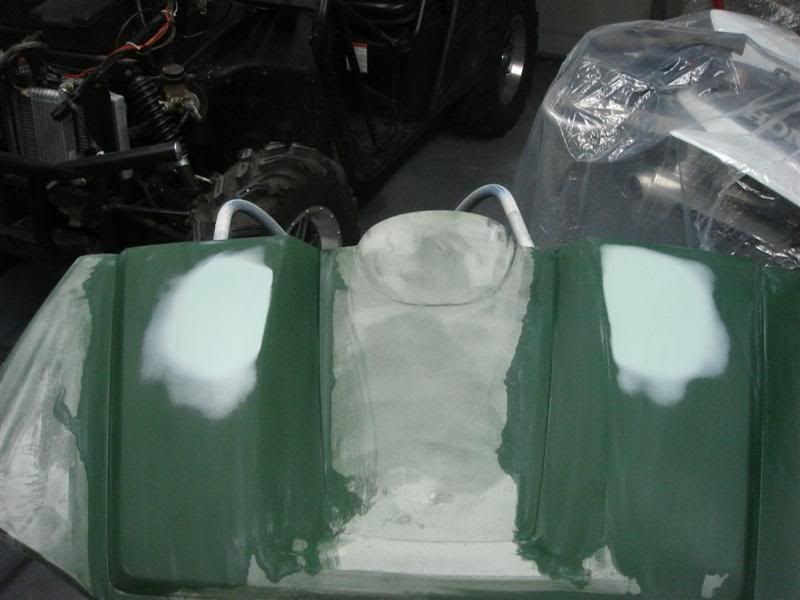 Area filled using Rage extreme usually 2 skim coats. and blocked with 80 grit and final blocked with 180.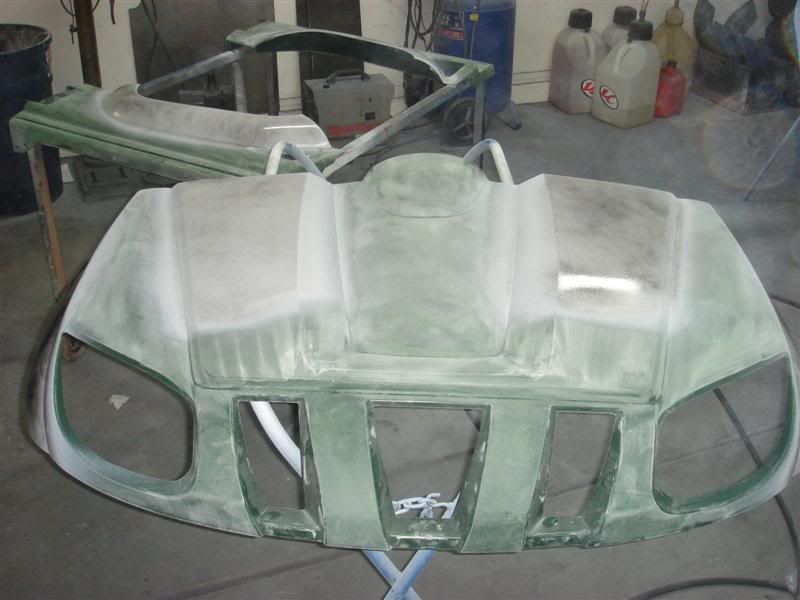 Once blocked and smooth, then comes primer PPG k36.
After first stage of primer, primed areas are blocked with 240 or 320 then area or whole hood is primed. It is easier to prime or seal the hood and bedsides prior to spraying the base. You will not use as much color to cover the green.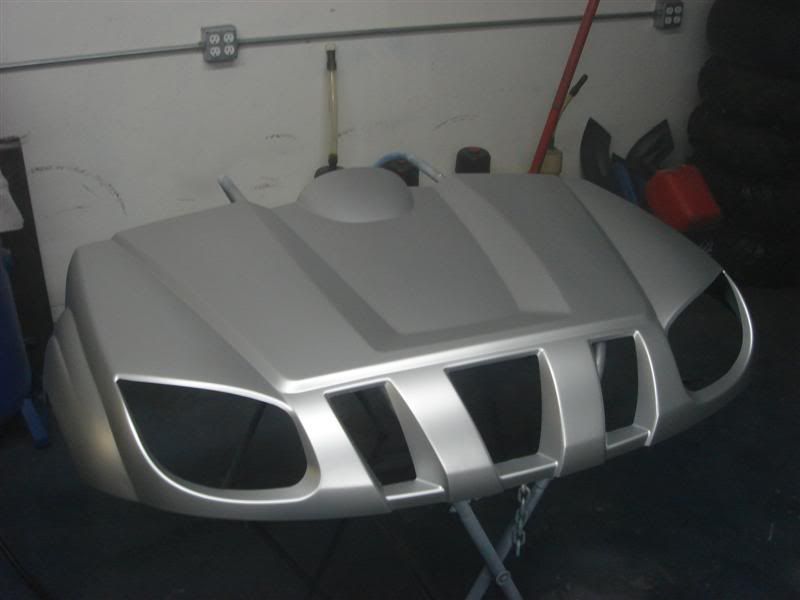 Ahhh, color (this was at 8:30PM Monday I started spraying at 55 degree) Caddy Silver. A light metallic. Went on smooth and silky.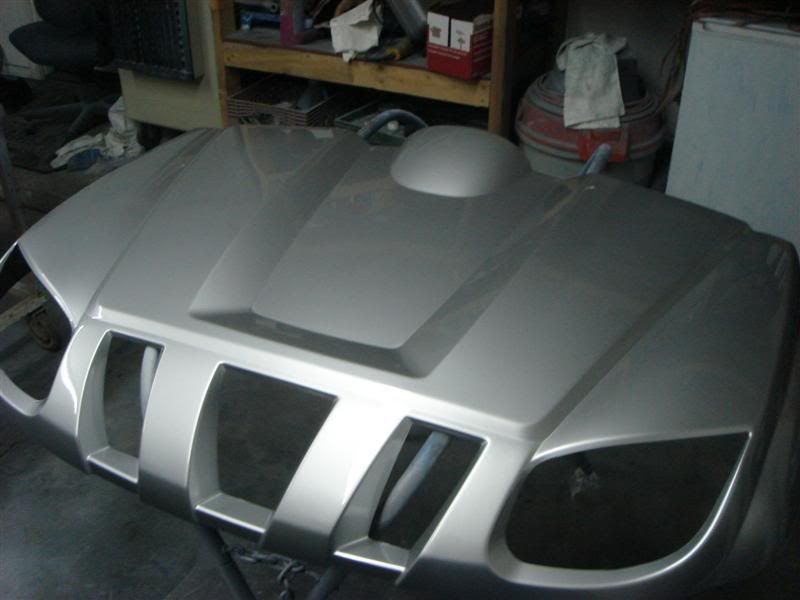 And cleared. 2 light buildup coats then 1 coat with extra reducer to reduce orange peel. Remember I will be sanding alot of clear off for graphic.