Discussion Starter
·
#1
·
Let the voting begin for the October 2011 Yamaha Rhino Ride of the Month! The poll will close in about 5 days and the winner will be announced on the front page.
GOOD LUCK EVERYONE!
1. offroadswapmeet
660 YAMAHA RHINO 2006 SE
PITBULL TIRES,747 INK,PRP SEATS,DWT diablo beadlocks,
MUZZY EXHAUST,RUGGED RADIO,SUMMERS BROTHERS RACING, ORW,SIMPSON,PBS,MAFIA LT plus 6 KIT,Radflo Shocks,Pro design filter,747 INK SHOCK TOWERS, KMS sheeve,RHINO CRAFT CDI BOX.
2. lmcarraher
2011 RHINO 700
COGNITO LONG TRANEL
FOX BOC SHOCKS
SUMMERS BROTHERS AXLES
KMC BEAD LOCKS
FU2CHASSIS DOORS
FU2 CHASISS 2 SEAT CAGE
PRP SEATS
MACHINED SHEAVE
MSD W/MAPPING
UNI FILTER
MUZZYS EXHAUST
DURO POWER GRIP 25'' TIRES
BILLIT KING COMPLETE STEERING RACK
TRINNITY SPINDLES
WEB CAM
iequus gauges
CROW 5 POINT HARNESS
3. Silvy423
2007 SE
* missing 42" rigid light bar *
2008 installed/fab'd Rotax 800cc V-Twin
912 MRRPM BBK
K&N filter w/ 09' intake
Custom installed/fab'd Looney Tuned exhaust for Rotax
Power Commander III Dyno Tuned
Dalton Clutch kit
TCP Radiator and shroud
Setrab oil cooler with fan
Underseat aluminum fuel tank
Autometer digital Kobalt gages
Innovative Wideband
Vision X 12" LED light bar
Vision X HID headlights
Fullbore Plastic Kit
Aluminum Bed Delete
Grant steering wheel, billet adapter
Todds Billet Interior everything
2nd Blue top Battery w/ isolator
Trail Logic front and rear skid plates
Lonestar rear brace plate
TMW Offroad +6 LT kit w/ Kings
4 seat HiDezert radius cage
convex 18" rear mirror
Custom installed/fab'd gusseted front spindles
Unleashed UTV aluminum bolt on doors
Unleashed UTV aluminum case breather
Crow 3" 4pt harnesses
BS Sand custom suspension seats
Rockstar Beadlocks Bighorns
Omf Beadlocks Paddles
4. stock
Rhinocraft longtravel, Race edition Elkas(in cab res), Omf wheels, Muzzy's, 4 seat cage (by corona buggy) ,custom doors(built by Fu2 chassis designed by me),Sol tek hids, Hunsaker seats, 16grams weights,trinity sheave, Hunterworks and alba racing Mapping, Stage 2 cam, Crow 5 point belts, Odyssey battery, Msd, Black rhino dash, Lowrance gps,gearone rack,Summerbrother axles,Bighorns,Skat trak paddles and smoothies,custom mirrors,autometer o2 gauge
5. kevo95
2007 Rhino,686 head and intake ported,valve spring kit.11:1 Piston,42 MM race FCR carb,high flow duel pump,oil filter microglass,Dunner machined clutch,16 gram weight,Orange clutch spring,SS yosh dual exhaust,,long travel,custom spindles,& shock hoops,bed delete,diff plate,custom spindles,Bighorns,Beard seats,temp gauge Rhino RPM,Simpson seat belts,5 Hid lights
6. rhinonut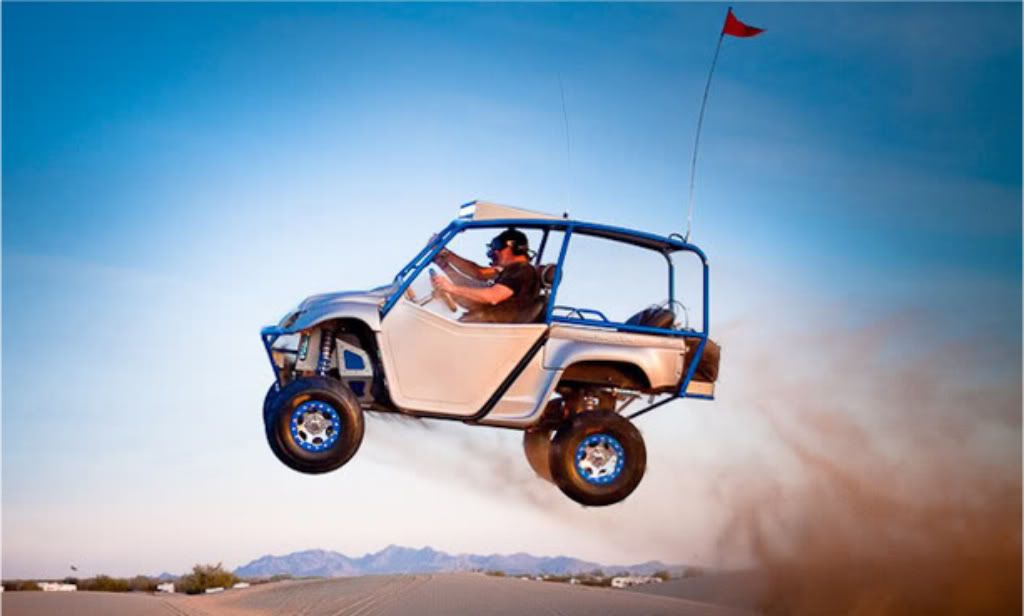 Exterior
Full Bore silver plastics
Full Potential (modified by me)4 seat radius cage
Full Potential Radius ABS Roof
Full Potential cooler rack
4 Seat Bed Delete (BBM Built By Me)
Jp's Door's
JP Cooler
Custom License plate mount
UTVCRap License Plate frame w/ led light
Custom Aluminum roof with frenched in Rigid Industries 46" LED
Full Potential Modified Prerunner Bumper w/ Recessed 8" Amber LED
Interior
TCB billet 3-panel wink mirror
TCB billet shift knob
TCB billet glove box knob
TCB billet light switch
TCB billet 4x4 bezel w/ 3 hole switch's
TCB billet Steering column cover
TCB Gas and Brake Pedals
Jagged-X E-brake handle
Vision-x billet Blue LED Dome Light
Billet dash trim
Neri Seats w/ removable headrests
Neri Rear seat
Crow 3" Harness's
Momo steering wheel
Black Rhino Quick Steering Wheel Disconnect
Yamaha R1 Cluster
Big D's Upolstery Black/Grey Carbon Fiber Armrest
Black/ Grey Carbon Fiber Center Console
Full Bore Glove Box
Lighting / Electrical
Rugged Radio's 4-Seat intercomm Setup
Rugged Radio's Car to Car Setup
Custom made 46" Rigid Turbo Series Led lightbar frenched in roof
Rigid LED 10" Amber LED French mounted in skid plate
Eagle Eye HID conversion Headlights
Clear LED rear Taillights
Blue top Optima auxiliary battery
Custom Isolator/ Combiner
Custom Ballast mount for HID Headlights and Rigid Amber LEd in Bumper
Vision-X blue dome light
Custom built switch plate w/ lights and circuit breakers
2006 Yamaha R1 Cluster
UTV crap horn
Ipod setup w/ Steering wheel controls
Autometer Digital Fuel Gauege
Autometer Digital Volt Gauge
Glo-shift Ambient air gauge
Motor / Intake
2006 Yamaha R1 motor
RPM 5.40:1 reduction F-N-R box
Dynatech Power Commander III
Big Gun dual exhaust
Darkside Intake
Polished custom Radiator w/spal Fan
PWR Oil cooler on stock fan (Located under Seat)
Weller Oil cooler adapter
Weller Clutch Cable
Wilwood Clutch pedal
Gear One Hubs with disk brakes
Suspension / Steering
So-cal UTV +6 long travel
Gear One Axles w/ 930 CV's
King Shock's w/ remote resi's
FU2 Chassis Rock Guards
Heim Steering
Billet King Custom Upper Shock mount w/ custom shock mounts
Hart Motorports Billet spindles.
Welded on Rear Resi Mounts
Gear one Steering Rack
Wheels and Tires
26" Bighorns 14" ITP T-7 Beadlocks
12" ITP T-7 Beadlock's w/ 26" 10 paddle extremes and front ITP dual Rib Dune Stars