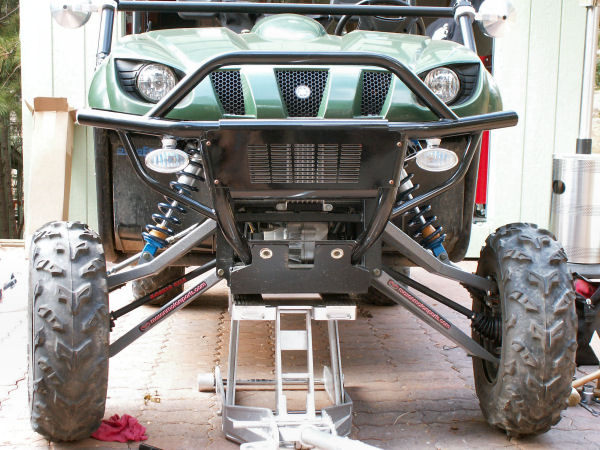 :: PRODUCT REVIEW ::
MASON MOTORSPORTS LONG TRAVEL SUSPENSION
By: Tony Carricaburu
Description:
On our journey to build Project "Rhino" into a Dune Jumping, Trail-Blazing, Snow-Throwing all purpose vehicle we stumbled upon the realization that the stock suspension just wasn't going to cut it. Don't get me wrong the stock ride isn't all that bad and with the aid of some nice aftermarket shocks might be satisfactory by anyone's standards. For our Rhino we wanted the complete long travel package! The wider arms, reservoir shocks, everything!

See what we thought of Mason Motorsports rhino long travel suspension kit installed and tested on our Project "Rhino" Build-up. 2-videos included with dozens of pictures
*Click on Link to read the full article.
Product Review Link:
http://offroad-review.com/new/index.php?page=64
http://www.offroad-review.com/product_reviews/Mason_Motorsports/Long_Travel1.html