Discussion Starter
·
#1
·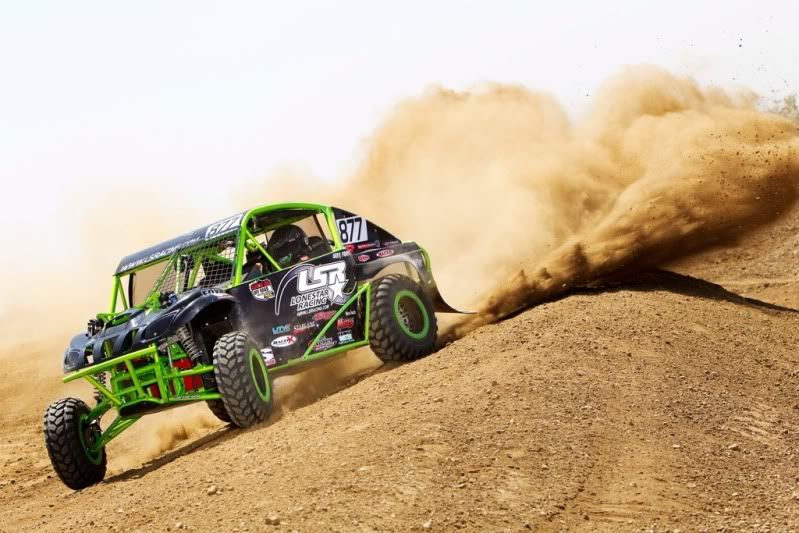 Well, its time to move on, so its time to let her go to a new owner! The most recognizable racing UTV ever built can be yours for the low price of $18k as is. We just put in a brand new (zero miles) bottom end of the motor in the car, since we lost the gear box at the last race. The car dynoed at 145 hp to the tires last season.
The car was featured in multiple magazines, youtube videos, blogs, forums, advertisements, shows, etc.
It won a handful of races, from short course to long distance desert style.
The low down:
For sale for $18k as is. Runs great, everything is in working order. Has some dented panels, chips, scratches, etc. We can fix the cosmetic things, ie, new panels, powdercoat, etc, add light bars, etc etc, all for extra cost if wanted. We also have a ton of spare parts that we can include for an extra $3k (about 6k worth of stuff that i will list below). Contact Greg or Dan at LSR 800-457-7223 or email
[email protected]
Here are some pictures of the current condition: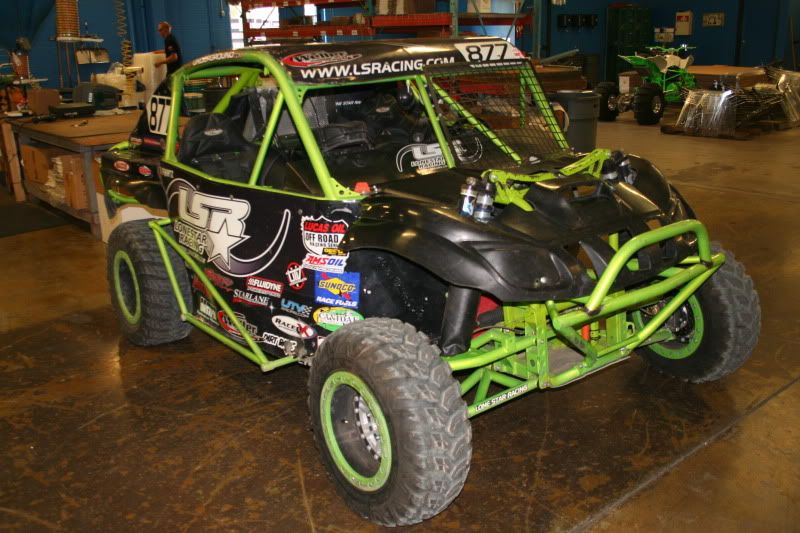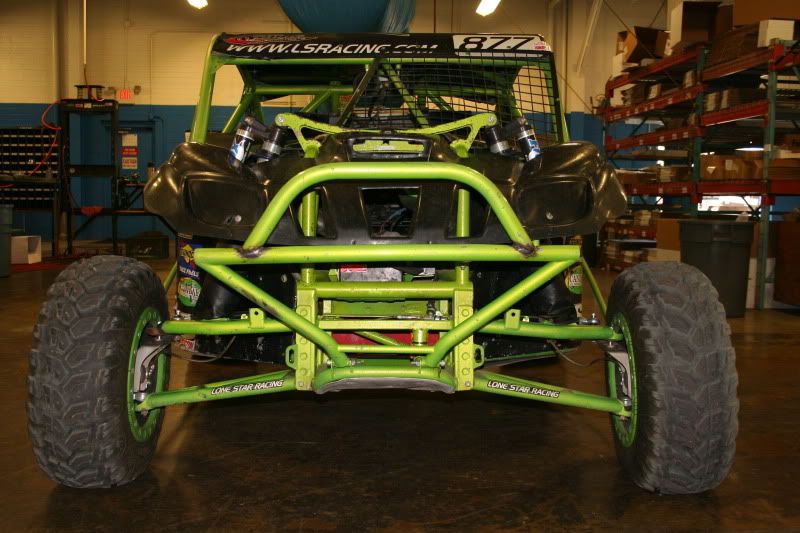 Here are tons and tons of pictures of the entire build from day 1. Everything has been documented and shared with the world!
L SR1 Pics pictures by greginaz - Photobucket
There are 7 sub albums on the left, and 9 pages of pictures in the link above.
Main Details and features of car:
Built from the ground up on a brand new rhino chassis that was heavily gusseted and reinforced using all 100% laser cut 4130 chromoly materials.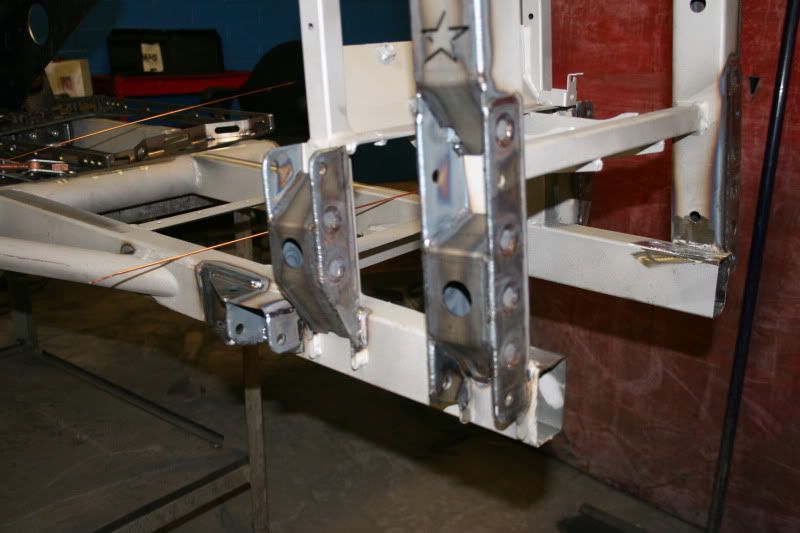 Car is mainly built from 1.75 X .083 wall 4130 aircraft grade USA made material and 100% TIG welded. All tubing, plate etc is all 4130 chromoly.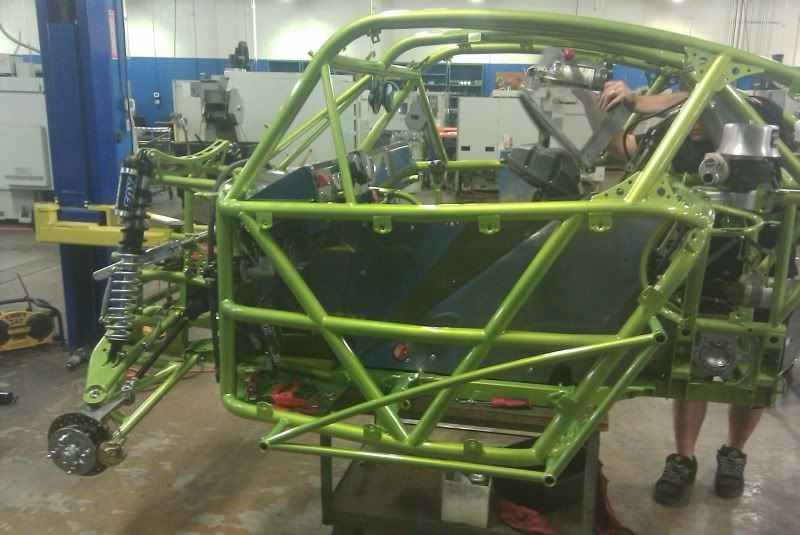 Suspension

+6.5 wider front and rear, 2" forward, and 3" rear (off the shelf LSR XTR-F kit, but rear a-arms are longer wheel base, and set up for 2.5" shock)
Front shocks are 2.0 X 8.5 position sensitive shocks with dual compression adjust, internal bumpstop circuit, and dual rate coils. Rear shocks are 2.5" X 10 internal bypass shocks with dual rate coils.
Engine
2008 R1 engine that had less than 1000 miles when we built car. Engine lasted full season with no issues, but a clutch plate change. Start of 2011 season we broke the crank shaft main gears, and lost the transmission gears, so the entire bottom end is brand new, never used. We got it directly from Yamaha. The head, throttle bodies, intake etc is all from the original motor.
Here is a list of all the goodies:
Chassis/Body
Frame new 2006 rhino chassis cut down to a-arm mounts and main connecting rails
Roll cage and frame mods transformed oem frame into complete competition ready race chassis
Front bumper custom removable bumper to LOORRS** Specs
Rear bumper custom removable bumper to LOORRS** Specs
mud flaps mounts integrated into rear bumper, with custom laser cut logos
Plastics/Fenders black rhino race kit
side panels aluminum sheet metal to LOORRS Specs
firewall aluminum sheet metal to LOORRS Specs
roof panel aluminum sheet metal to LOORRS Specs
skid plate UHMW plastic
rear fender panels aluminum sheet metal to LOORRS Specs
radiator shroud aluminum sheet metal
number plates aluminum sheet metal
Suspension
A-arms LSR XTR-F off the shelf suspension kit +6.5, +2F +3R
shocks Fox 2.0 position sensitive for XTR-F, dual rate coils, adjustable compression
front spindles heavy duty Trinity racing spindles
rear spindles Mid board type for SR1 kit
front brakes QTM 12" kit using brembo calipers
rear brakes willwood caliper, galfer wave rotor
Front hubs OEM
front hub stub shafts stub shafts with no cv joint
rear hubs alum for mid board spindles
hub nuts OEM
front wheel studs OEM
rear wheel studs LSR
ball joints LSR
sway bars ITI torsion type with billet arms
Steering
power steering box electra-steer power steering for Rhino
rack and pinion Rackzilla
steering quickener 2:1 quick steer
steering wheel two button with quick release hub
Drivetrain
Engine stock 2008 YZF R1 1000cc street bike engine
clutch stock from R1
intake stock from R1
exhaust Muzzy designed, LSR fabbed stainless steel, with Muzzy Silencer
Fuel system pump, regullator kit for SR1 conversion
dash stock from R1
ecu stock from R1
fuel programmer DynoJet PCIII USB
radiator Fluidyne w/ fan
oil cooler Derale 16 pass with fan
engine mounts SR1 Kit
cv joints type 2 off road
rear drive
chain
axles 300m for type 2 joints
Interior
seats XHC Extra high containment racing suspension seats
belts/harness Simpson 3" 5 point
timing system Starlane Athon digital GPS
switches, wiring, circuit breakers Milspec
engine cover panels
dash panel
communication system wired for driver radio
window nets Simpson SFI spec nets, and LSR mounting kit
fire extinguisher Maxx out
battery oddyssey
battery mount tray
fresh air system
pedal assembly Wilwood brake and clutch pedal assembly
throttle pedal CNC throttle pedal with LSR return hook per LOORRS specs
shift linkage/shifter LSR custom for car
Fuel System
Fuel system pump, filter, regulator kit for SR1 conversion
fuel cell Jaz 8 gallon sportsman with foam, and internal bladder
remote fill neck, hose, anti-siphon
Wheels
wheels Dakar 14" carbon fiber, billet center dual beadlock
tires Maxxis Cerros 26" X 14"
Spare parts: $3k for all
Full set of tires and wheels (same as whats on the car)
full set of brand new tires, plus rear dry track grooved tires
Rear set of 2.0 X 10" position sensitive shocks (need to be valved for normal use, wont survive with super hard valving needed for short course) with short course springs.
full set of springs for normal or desert use
cv joints, boots, axles, filters, steering rack boots, rear hub parts, brake pads, chain, Ti 56 tooth rear sprocket, front sprockets, clutch kit, front brake rotor, a-arm pivot bushings, rear hub pivot bushings, seals, switches, bolts, rod ends, clutch cover gasket, radiator with fan, rear +6.5+2 a-arms (can't be used with 2.5 shocks) and touch up paint.