Discussion Starter
•
#1
•
I have been searching for a good heater solution for the Rhino without having to spend $400+ on other solutions like the Rhino Gear heater, etc... Not to knock these products as I am sure they are really nice. I just cant justify $400+
I decided it had to be water heated.. it would be less work on the electrical system if your running a radio, lights, etc... I didn't want anything that took up room in the cab. It also had to have a way to run a defrost.
I found, I think a great solution. At Summit Racing, they have their own line of mojave style heaters.
Here is the one I purchased.
Summit SUM-991102 - $134.95
Summit SUM-991103
Heater Duct Kit - $27.95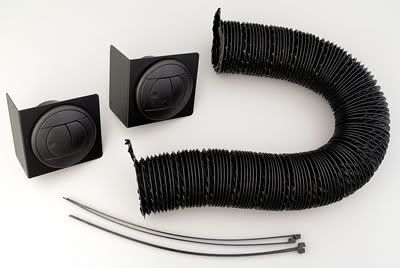 Here is a Rhino specific heater.
The Differences.
The rhino heater is 12,000 BTU (I believe).. the Summit heater is 28,000 BTU. The rhino heater has a 2 speed fan, the summit has a 3 speed fan.
The rhino heater just has holes in the dash.
The Summit heater has an actual vent that swivels, you can open and close it also. The rhino heater has defrost, you can easily add it to the Summit heater.
The similarities... look at the mounting system on the rhino heater and the Summit heater, here is the rhino heater, look up for the summit heater pic.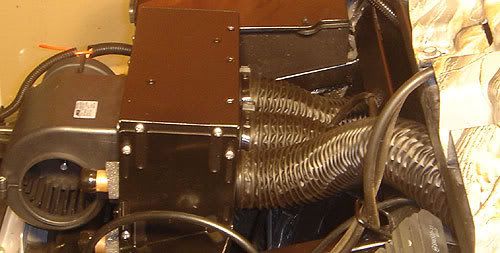 You can see the rhino heater has 3 holes and the summit 2.. the 3rd hole is for the defrost, we can add this on the summit heater if you need it. You can just put a 3 inch T on the end of one of the outputs on the summit heater and run a 3rd pipe to a defrost vent. Summit carrys those also.
Rhino heater defrost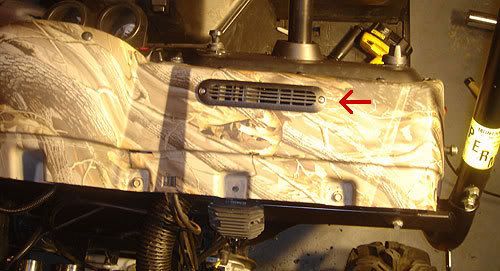 Summit defrost vent
HRA-24-2001 $19.95
As you can see they are very similar, I ordered the parts tonight, so when they come in, I will take some pictures of the whole install and hopefully it will work out well. In the summer you could remove the heater hoses and use the vents to cool your legs! Someone out there may have done this before, but I searched and could not come up with a good solution.. We shall see.. Total price w/ shipping $173.85