Discussion Starter
·
#1
·
This is a photo the rhino when I bought it.
In the last month or two I have been adding somethings. It had a aluminum c channel bumper which hung down to far and i ripped it off. I wanted some bed rails to extend the bed area and to deter my dogs from jumping out. I decided to incorporate the bumper and bed rails into on piece while also protecting the taillights while I was backing up at night.
This is what I came up with. The front of the bed rails look like the are attached to roll cage but there is a 1/2" gap so it will still dump. I cut holes in the top of the bed and slid the flat steel in and welding to the bed uder the fenders where you could see the welds.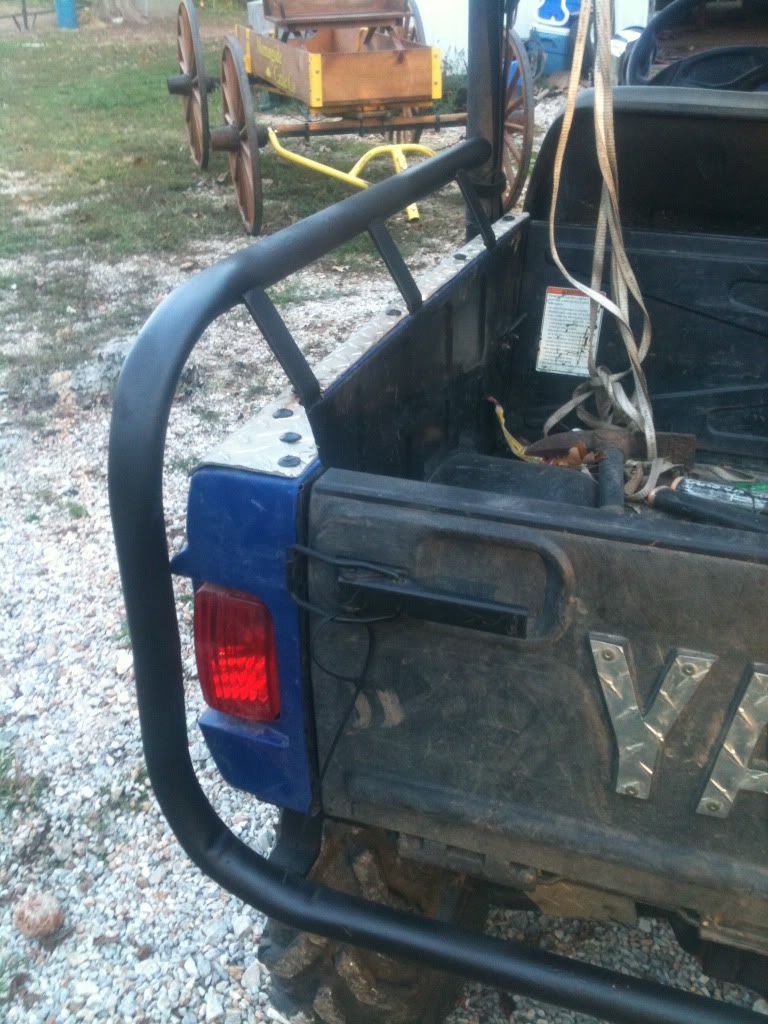 I use the rhino for hog hunting alot and always have the bed full of dogs so I needed somewhere to carry the hogs out. I looked at a lot of factory made hood racks and determined they would not be strong enough. I went to a farm auction and picked up a rear rack from a mid 90s su-sucki. I added a bonner bar in the front to try and level out the rack and then put a hinge on the bonner bar so I could flip the rack forward.
I made the brackets on the cage end out of some tube clamps I had laying around. All in all in was an easy project especially since I didn't have to built the entire rack from scratch.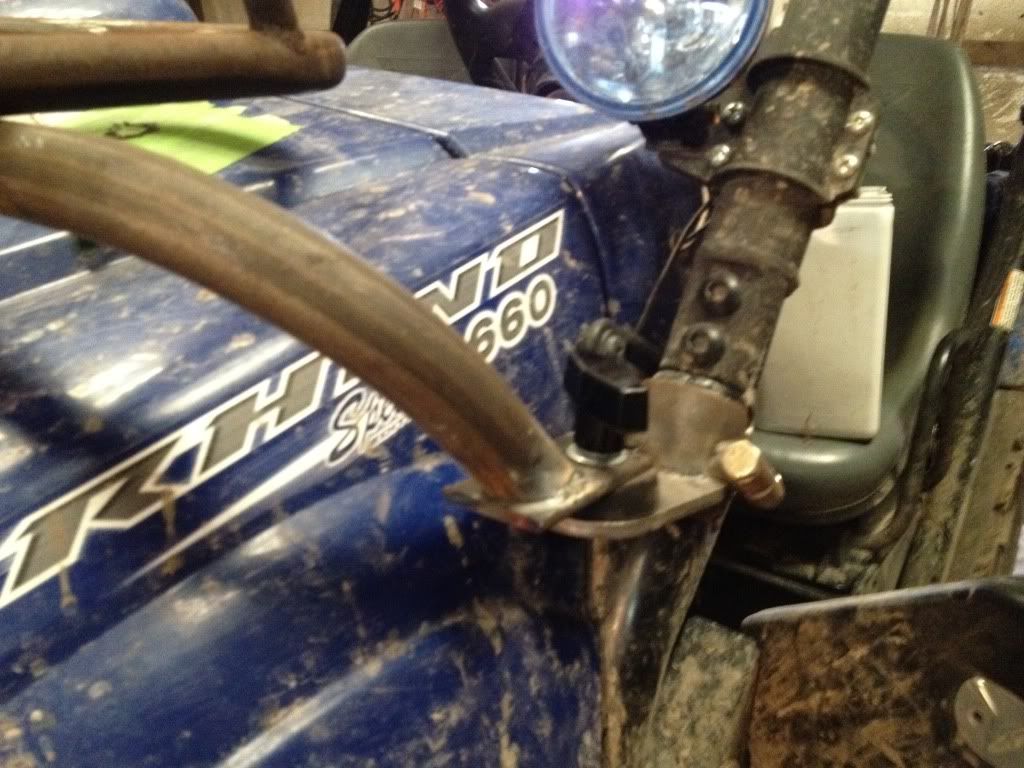 Got a Koplen tilting windshield and carbon fiber flares for Christmas. Got them on and here is how it sits today.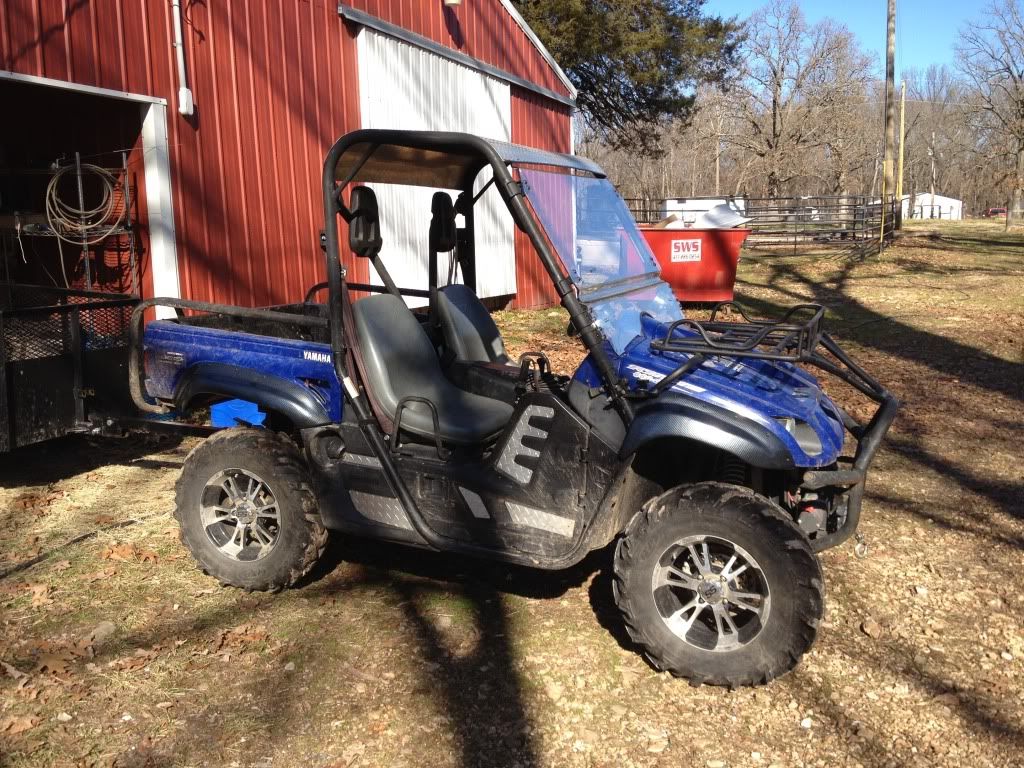 Next I will be adding some support to the ends of the front bumper and adding some alluminum to the middle with some dimples cut outs. should happen shortly and I will post some more pictures.
Tell me what you think.