09 700 SE-Fast!, built
This one has
Everything
you can possibly do to one....tons of mods. Oil always changed every 200 miles, greased every moving part on it after every ride. Air filter cleaned every 3 rides. Extreme care taken of this machine, pics of every mod in progress, steam cleaned after every ride, never rolled, always ran 93 octane 100% gasoline in it, since brand new. Bought off the truck at local Yamaha dealer in December 2008, title in hand. Never "mudded" I hate mud.
Electra-Steer Power Steering, Wiseco 11:1 compression piston, Hot-Cam Stage II, Muzzy's Duals (Teflon Coated), Cometic complete gasket set, Weller Racing head/cylinder stud kit, Ported/Polished Head, MSD Ignition with Hunterworks Maps, Kibblewhite valve spring kit, JBS milled sheave with 16gr. overdrive weights, EPI Gold Secondary sheave spring, Elka Stage II Shocks, I had Custom Suspension re-work them, Full Skids, Warn front bumper, Warn XT30 winch, Yamaha Fender-Flares, Maier Splash guards, J-Strong half-doors, J-Strong top with JVC stereo, and I put 4 HID lights in the top 4 front lights, and have 2 more fog lights mounted on the rear of the top, UNI Air Filter, Line-X bedliner, Yamaha crossover storage box, custom bed rails all the way around, J-Strong front folding windshield, and rear window, Diamond plated YAMAHA tailgate letters, Rockhard 4x4 cross bar with T-handle, trail logic diff-brace, trail armor dust reducer kit, Bad-Boy horn, Black Rhino tachometer, and water temp gauge, Yamaha black neoprene seat covers, Yamaha LED Taillights, Blue LED under-dash lights, HID front headlights, Super ATV rear bumper, 26" Bighorn tires, with SS-112 rims with 5+2 offset, comes with a brand new SS112 rim with another bighorn mounted on it, comes with a set of 1 1/2" spacers, a camo rear window, camo seat/headrest covers, and a couple of spare parts, OEM floor mats.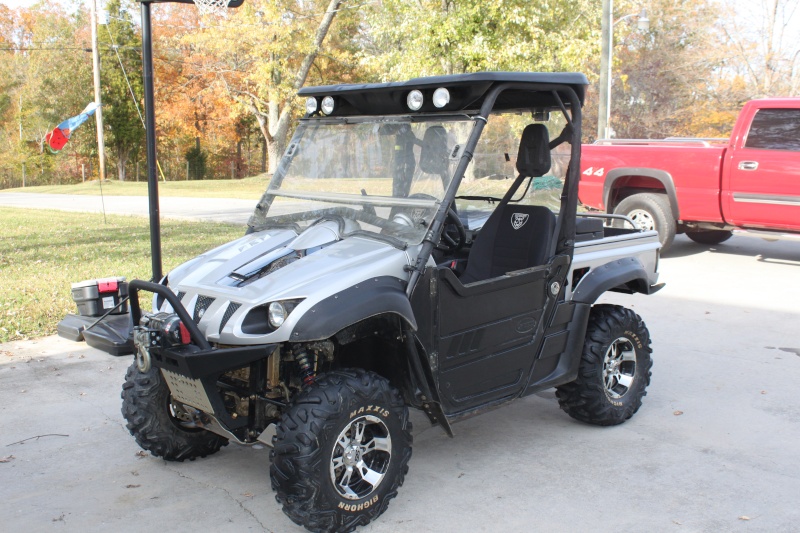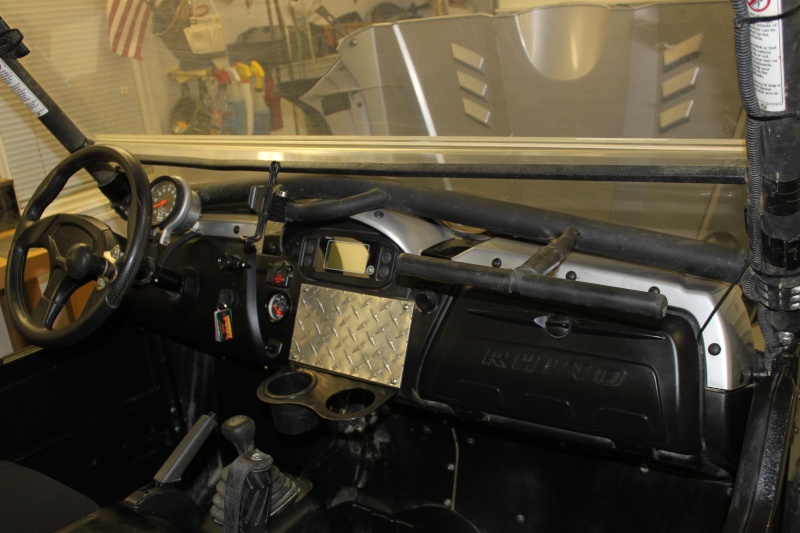 I set down and added everything up that I have added to it, and the $13,000 price I paid for it NEW in December 2008. And the total came out to be $24,263 spent total. I hate to sell, this is one awesome machine. Known as the "Silver Bullet" at Windrock by many people.
Make me an offer on this awesome machine.......
Feel free to give me a call or text anytime between 3:30pm, and 9:00 pm EASTERN TIME. 865-803-1525.
Also I will strip parts and sell, but buyer will pay shipping.