99 Road King
Removable Hoppe fairing with CD stereo
Removable tour pack
Cruise around like an ultra for long trips - strip down to go hot rodding with your friends locally.
Custom paint
Hemi Designs motor kit just dynoed at 103 ft/lbs of torque
all kinds of chrome (as most Harleys have)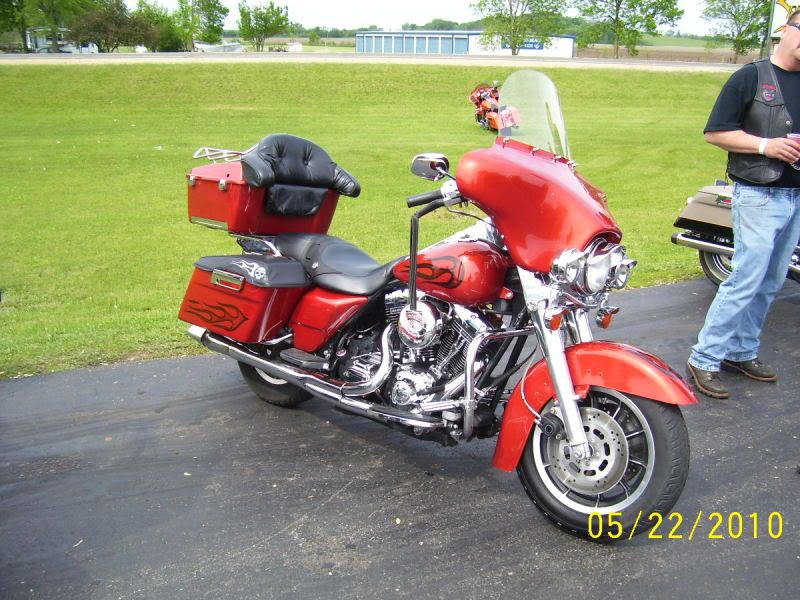 8250.00 or trade for nice Rhino with plow......
Located in Wisconsin
Garceau_motorsports@yahoo.com
avoided a deer the other day at 60mph (thank God for helmet) crash bar has some road rash and saddle bag. Here is pic of bag. I can get you pics of crash bar. Bke was gone through by local HD shop, all straight nothing major. Crash bar did its job.